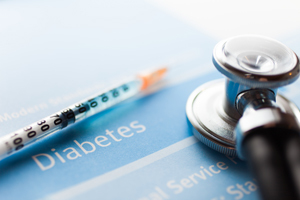 In a safety communication released last week, the Food and Drug Administration warned against unapproved and unauthorized devices for diabetes.
This includes products such as continuous glucose monitoring systems, insulin pumps and automated insulin dosing systems.
"Millions of Americans use continuous glucose monitors and insulin delivery devices to monitor and treat their diabetes. Because of the complexity of these devices and the lifesaving care they provide, it's important that patients are aware of the risks that arise when they're not used as intended or when they use devices not authorized for sale in the U.S. By using products that have not been reviewed by the agency for safety and effectiveness, patients with diabetes may be putting themselves at risk for serious injury or even death," said Jeff Shuren, director of the FDA's Center for Devices and Radiological Health. "Today's warning is part of our ongoing public health commitment to protect patients and communicate with the public when we become aware of issues stemming from the use, or misuse, of medical devices."
The FDA knows there are companies who market unauthorized products or components into authorized products. They recommend patients talk to their doctor about a tailored treatment plan using only products already reviewed by the FDA for safety and effectiveness.